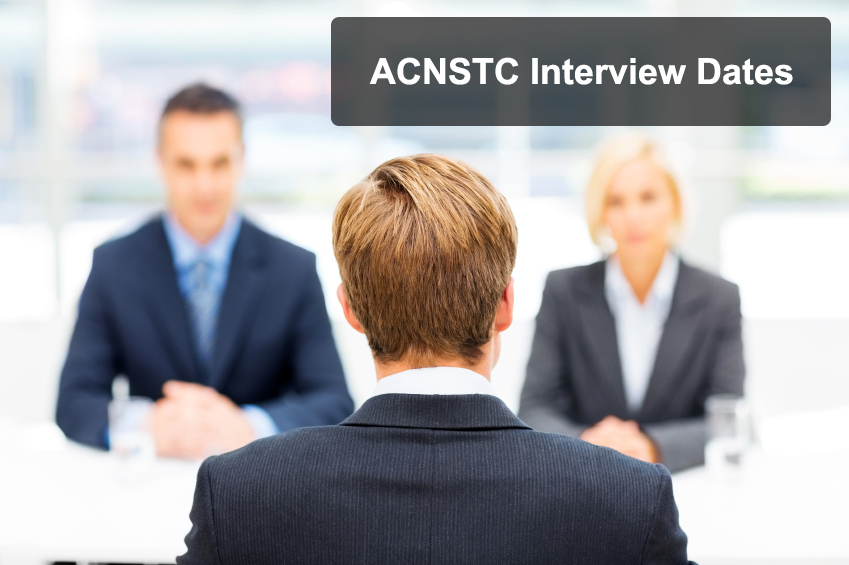 ---
Good Day,
As you may already know, we have been advised that the interview dates for some of the interview locations will be moved from 1 February to 2 February. This is due to the Celebration of Life for Fern Villeneuve in Trenton that will take place on 1 Feb. As this will have an impact on both the OPC and RCA Ops, interviews will now be conducted over 2 days, 1 & 2 Feb.
Below is the list of cadets that will be receiving an interview for either IACE, PPS or GPS this weekend.
This interview selection list is new to the process this year, as not all cadets that were successful on the PPS/GPS Qualifying exam or IACE will be receiving an interview. This is IAW Natl CJCR Sp Gp 7003-1-13, para 6.8 which states, "Natl CJCR Sp Gp HQ will annually publish a maximum number of interview positions, by region / province and by course." This year, we have received the following quotas for interviews in the Region:
IACE – 27 cadets;
PPS – 92 cadets; and
GPS – 108 cadets
As we have received almost double the applications per course, only the top cadets' number of cadets within the quota will be moving on to the interview stage, as determined by the following:
IACE – file review is 80%;
PPS – file review is 50% and exam mark is 30% (total is 80%); and
GPS – file review is 50% and exam mark is 30% (total is 80%).
In preparation for the interviews, an interview guide for cadets has been created for cadets/parents/sqns to review.
Cadets that will be receiving an interview will be expected to arrive a minimum of 45 minutes prior to their scheduled interview time. This is to confirm that they have arrived and, new for this year, the questions will be provided directly to the cadets at each interview location for cadets to review and prepare their answers before going into the interview. Cadets will be provided with 30 minutes immediately before their interview time to review the questions, gather their thoughts, make notes, and prepare for the interview. Cadets will be able to bring their prepared notes into the interview board for reference. Questions that will be provided before the interview will be the questions asked during the cadet's interview with no deviation, as the questions have been developed to gage a cadets level of understanding in the following areas:
level of civic engagement;
breadth of knowledge of the cadet program;
ability to express themselves and their ideas in a confident manner;
level of interest in aviation (PPS and GPS applicants only); and
awareness of current domestic and international events (IACE applicants only).
This year, the OPC will have 17 interview board locations across Ontario. As a reminder, there will be some interview boards that will be conducted on Sunday, 2 February instead of Saturday, 1 February. All other boards will be conducted on Saturday, 1 February. The interview boards that will be conducted on Sunday, 2 February, are as follows:
Borden – Croil Hall – 16 Wing Borden
Durham – OPC Office, 90c Centurian Drive – Markham
Hanover – Saugeen Municipal Airport – Walkerton
Prescott – South Grenville District High School – Prescott
Trenton – SEOA office – 8 Wing Trenton
Any cadets that are not selected for an interview are no longer eligible for the requested opportunity of IACE, PPS or GPS. If any of those cadets submitted an application by the 15 December deadline for AATC-AO, AATC-AM or AASC, they will still be considered for one of these courses.
It is very important that cadets notify us IMMEDIATELY after receiving this message to confirm that a cadet is available to attend their scheduled interview, as there is no guarantee that we may be able to accommodate any make-up interviews after this weekend for any reason.
We understand that this notification will be very short and will endeavour to get the list out sooner.
Any questions can be forwarded to the undersigned,
---
Captain Mazur
heather.mazur@canada.ca