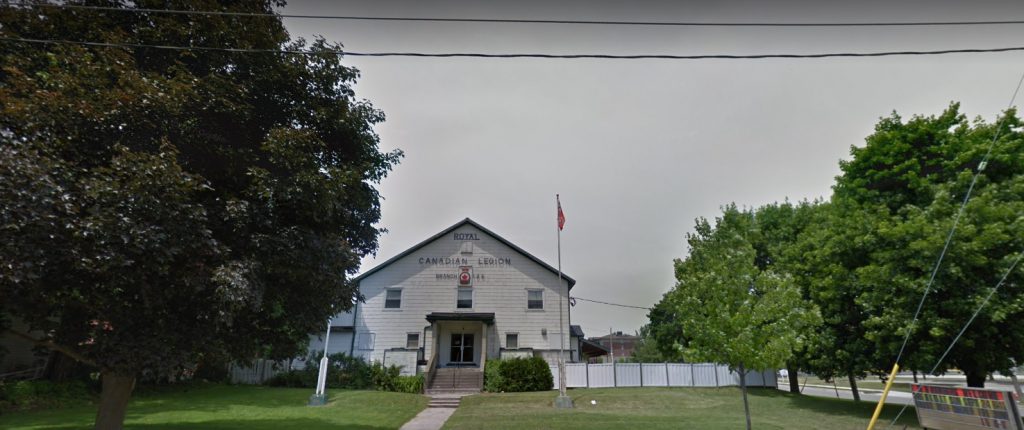 ---
Warriors Weekend takes place in the second weekend in September. During this weekend, we honour the memories and sacrifices of our fallen comrades from former conflicts.
In May, we travel to Jamestown to honour the fallen American soldiers of our sister Legion (Post 777) on their Memorial Day. In September, our friends from the USA travel to Cambridge to honour our fallen Canadian soldiers on Warriors Weekend.
As part of the ceremonies of this special weekend, Branch 126 hosts a Band Tattoo where several bands gather to play their music and entertain the spectators.
Date: Saturday, September 7th.

Arrival Time: 11:30:00 AM

Start Time: Service will start at 12:00:00 PM

End Time: After service, bands will form up at the Legion for the Band Tattoo

Dismissal Time: Approximately 3:30 pm after Band Tattoo
Location of Event (including drop off and pick up locations):

334 Westminister Drive North, Royal Canadian Legion Branch 126 (Preston Legion)
---
Cadets required to attend: Open to all cadets however Flag Party is required.
Cadet Dress: C1 (Full uniform)
Wedge, shirt with necktie, jacket, trousers or slacks with belt, boots and grey wool socks.
Worn with medals and pins on the jacket.
Worn with cloth or embroidered pilot wings on the jacket but not the metal pilot wings.
Name tag
Transportation: Cadets are required to find their own transportation

Supervision: Staff Officers

Meals/Refreshments: Food provided to all cadets that participate, upstairs at Legion
The Legion donates a considerable amount of money to the CYDC each year. This is one of the many events that the Legion requests our Squadron to participate in. Participation in these events secures our funding from the Legion.