Welcome to the Air Cadet Information Page. The topics are in no particular order.
First and foremost, we ask all cadets who join, stick with the squadron for at least 3 months to see everything that is available. During that 3 month period, all cadets will get the opportunity to go gliding, attend an FTX, participate in several other activities, and build camaraderie with their peers. If after that three month time a cadet decides this isn't for them there are other options besides quitting the unit. There is a local army and sea cadet unit, who offer similar program content that coincides with that element. Air Cadets is a good mix of ground training, survival training, flight time, and there is some seamanship involved from knot tying to dealing with ropes while building shelters.
At 822 our primary focus is to deliver the Air Cadet Training Program to the best of our ability, while making sure cadets have ample opportunity to succeed. Cadets is a fantastic training tool to teach youth to build themselves mentally, physically, emotionally, and successfully, once they move on after high school as many choose to leave their home town to further their education.
Cadets creates professional relationships that will last a lifetime. Our program follows DND protocols in many aspects, although Cadets is not military, and no service is required after graduating the cadet program. Cadets who seek a career in aviation especially, will best benefit from the air cadet program as it will give them a clear advantage on their resume with being immersed in aviation related material on a weekly basis.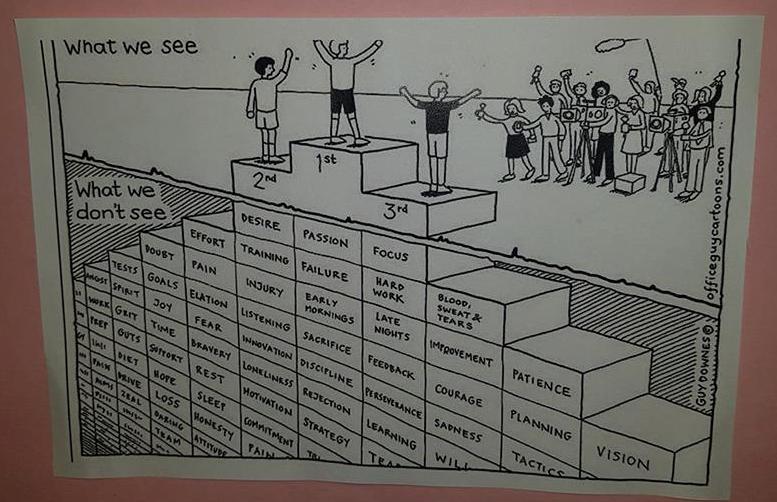 Will my cadet go to summer camp? All cadets who apply for a two or three week course often get accepted. Those who do not get placed on the stand-by list. Stand-by is if a chosen cadet backed out, declined the offer to attend, became ill, or had last minute family obligations to do. Then the stand-by list will be activated. Even on stand-by, your cadet could get called a day into the start of the course so be prepared to go last minute. All cadets who attend are treated to in house meals at the mess hall, provided accommodations, and are remunerated for their time to offset any cost if they had a summer job that they were missing out on. Summer Camp is a win-win-win as cadets gain valuable experience, build on their knowledge base of the program, and get some remuneration for their time. Summer camps also cost nothing to attend. Camps include General Training, various basic and advanced courses, international exchange, and flying scholarships!
How do promotions work? Promotions depend on a few factors. Including time in rank, attendance to regular training and select weekend activities, to CO's recommendation. To go from AC (Air Cadet) to LAC (Leading Air Cadet) is minimum 6 months in rank. To go from LAC to Corporal, the cadet must pass level 1 training, obtain 60% or greater attendance, attend a range activity, an FTX, and PSRY training. As time in rank builds, cadets gain different leadership opportunities within the squadron, their flight, and syndicate. Senior cadets must also show a solid leadership ability to get promoted to Sergeant, and other senior ranks. The Air Cadet League website lists all the guidelines that we follow for promotions.
What is cadet leveling? Cadet levels range from one, to five. When a cadet joins they are considered a level 1 cadet, as it is their first year of training. Each level represents a year of training in the cadet program. Army cadets don't use levels, they use stars, such as Red Star, Gold Star, Green Star, etc. Air cadets are given a level badge upon passing level 1. The badge shows one propeller that they were on the end of their tunic sleeve signifying the level they have completed. Level 5 is a two year program to further train our senior cadets to become the leaders of tomorrow. All levels contain various training tasks that must be completed at some point during the training year. Level 3 is where things get tough, as there is an Aviation Combined Evaluation (for level 4 as well). Passing this evaluation shows that they know their stuff enough to advance to level 4, and have the opportunity for promotion. Upon completing level 5 training, a cadet has the potential to be promoted to WO1, the top position of Warrant Officer First Class.
What are OPC tickets? OPC (Ontario Provincial Committee) is a sponsoring body of the Air Cadet League of Canada. OPC helps fund, in collaboration with the DND, our gliding days, and other cadet activities throughout the year by selling lottery tickets. Yes, this is a parent directed activity to do for their cadets. Tickets are $5/ea and a book is $60.00. Each cadet is required to sell one book and book(s) must be purchased in advance. Each cadet unit, based on their cadet attendance the previous year, is often given one book per cadet and staff member, plus an additional 20. Last year we received 90 books from OPC to sell. Whether or not we sell the books, the squadron sponsors are responsible to pay the OPC for those tickets. It's imperative the tickets are returned as directed or they will miss the cut off date for the draw.
What is Fast Tracking? Fast tracking occurs when a cadet joins above the age of 12. If a cadet who is 13 joins in Sept, who will soon turn 14, they will be fast tracked to pass level 1, and set into level 2 or 3 depending on several factors in order to keep that cadet with peers his/her own age. There is a four week basic training course that all cadets go through together, before the cadets are assigned a flight. Fast tracked cadets are given a package of 'home work' to be done on their own time, by a certain time laid out by the training officer. Upon completion of these tasks the cadet has shown the necessary knowledge base to advance beyond level 1, so he/she can stay with cadets of similar age. It's no small feat being fast tracked, as you don't get the full cadet experience and it can take time to catch up to the peers within the level group.
What's involved with training? A lot! The cadet program is 70% similar between all elements (air, army and navy) and the remainder 30% is element specific. Passing a level requires a few things. First, a yearly fitness assessment is required. Second, attending a field training exercise (FTX) once per year is required (one full weekend in the woods). Third, showing dedication, leadership, and having high attendance and participation will prove you have what it takes to get promoted and advance in parade position at the squadron. Training also encompasses various citizenship trips throughout the year which the cadets fundraise for. We have three classes every Wednesday night (mandatory training night) for all levels. Any time time there are three levels utilizing the classrooms and one on the parade square often learning drill movements. Level 5 is instructional, so senior cadets under supervision of officer staff and experienced volunteers, instruct the various classes in accordance to DND procedures written in the Instructional Guides (IG's). Level 3 and 4 cadets attend a mid year interview to discuss training and to look ahead at their future at the unit.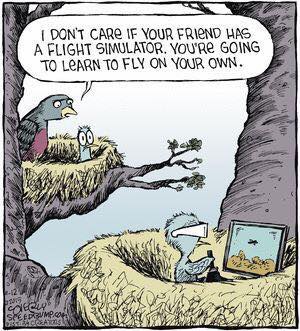 As a parent, do I have to do anything? No. But you're welcome to get involved by coming to our Parent Committee meetings where several things are discussed, including future trip ideas, fund raising ideas, and to reach out to other parents perhaps to assist with carpooling cadets, etc. If you've willing to volunteer a few hours a year, we won't say no! At 822 Squadron, we do a lot of ongoing activities throughout the week. Cadets often feel they need to attend everything we do. Ultimately, it's your call on how often you're willing to drop them off and pick them up, as it can be taxing. There will be times, for tag day events, where we will ask for parent drivers to assist in dropping cadets off at locations, and picking them up after the shift. Parent info is updated as received and published in the Announcements column on the right of the home page.
School comes first! As an after school training program, we know that school work and grades ultimately come first with any student. Some parents may limit a cadets attendance at optional activities if their grades drop. Others might press them to leave cadets until their grades improve. Don't worry – if your cadet needs to pull up their socks they can take a leave of absence (LOA) which won't cost them time in rank, and can be provided activities to do at home in their spare time in order to keep up to speed with what they would miss on regular training nights.
We're here to help! We're here to help mentor and coach youth in line with the Canadian Cadet Movement, and the Air Cadet Program. We're not mediators on family matters, or grief counselors. We strive to do the best we can at how we're trained to do it. If your son/daughter requires medication that can't be self administered, don't fear, just come talk to us, as we're here to help. We try not to say "No" and try to be as accommodating as possible for all cadets, and parents. Cadets are also eligible through DND for counseling services (contact info available on the Air Cadet League website).